Are you ready for a project that will take you right back to Kindergarten Sunday School?  Go on a nature walk (take your kids if you have some!), pick up a few things that are interesting to you, and let's get started!  You'll also need a frame, some mat board, and a hot glue gun.
If your frame is open, use a straight edge ruler and an exacto knife to cut a piece of mat board to fit.  Mat board can be found at craft stores with a framing department, such as Hobby Lobby, and comes in a variety of colors.  A huge sheet will cost around $7, large enough to make multiple pieces.  If your frame has a backing and glass, open the back, remove the glass, and cut your mat board to fit.
Choose what items you would like to use for your artwork.  During this time of year, the selection is plentiful!  Acorns, nuts, feathers, dried flowers, colorful leaves, small collected rocks, twigs…the sky is the limit!  Play around with some arrangements of your items until the look pleases you, and then use a small amount of hot glue to attach each one to the mat board.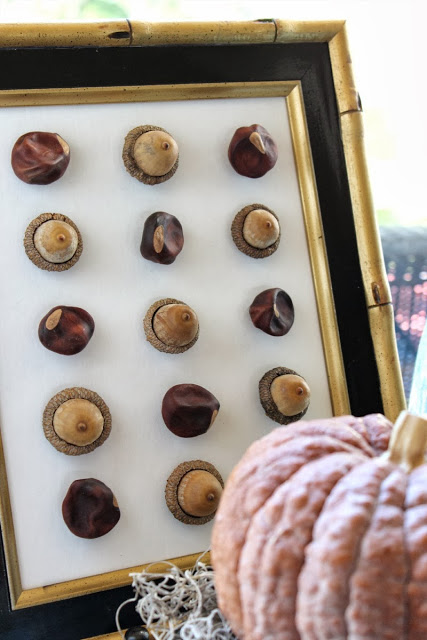 Finally, pop your decorated mat board back in the frame.  If it had a backing, just re-attach it.  If you had an open frame, a tiny dot of hot glue in each corner on the back will secure your picture in the frame.  When you're ready to re-use it, the glue should easily pop off.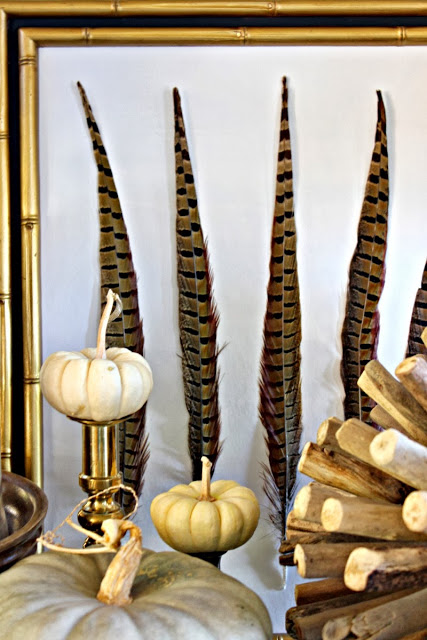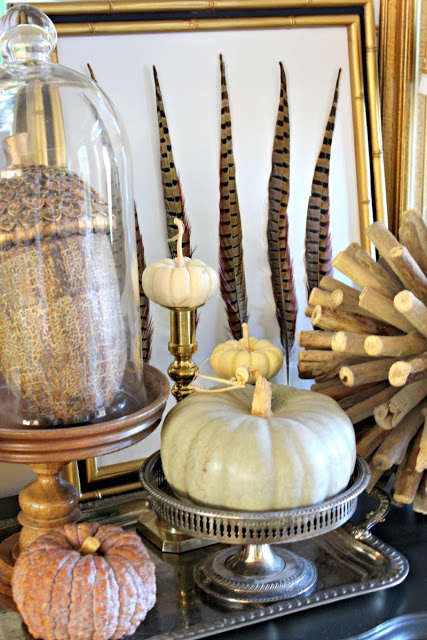 My sister recently got married, and my husband officiated the wedding, so I saved his boutonniere and some flowers that were in my daughter's hair and made them into a mini-framed bouquet for a special memory of the evening.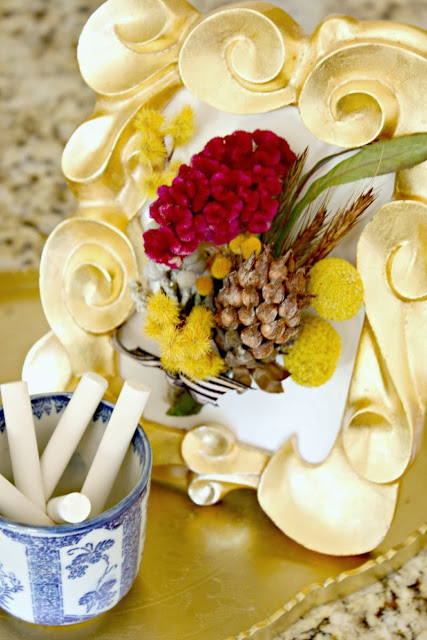 Your new artwork can be hung on the wall, leaned on the top of a dresser or your mantle, or propped on a small easel and displayed on an end or side table.  I'm planning to pick up some small frames and make some of these to use as place cards on my Thanksgiving table.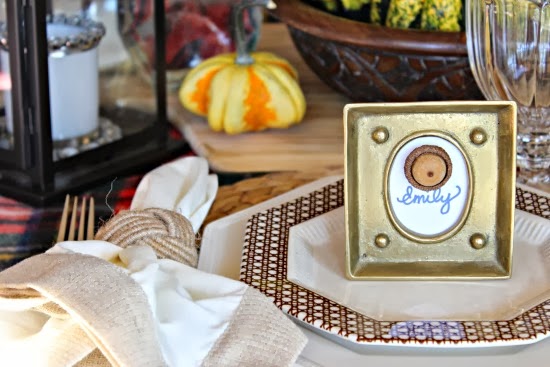 This is a project that's fun for the whole family!  I love these little reminders of God's amazing creation spread throughout our home.  He truly is the Master Artist!
"You are worthy, O Lord, to receive glory and honor and power;

For you created all things, and by Your will they exist and were created."

Revelation 4:11 (NIV)