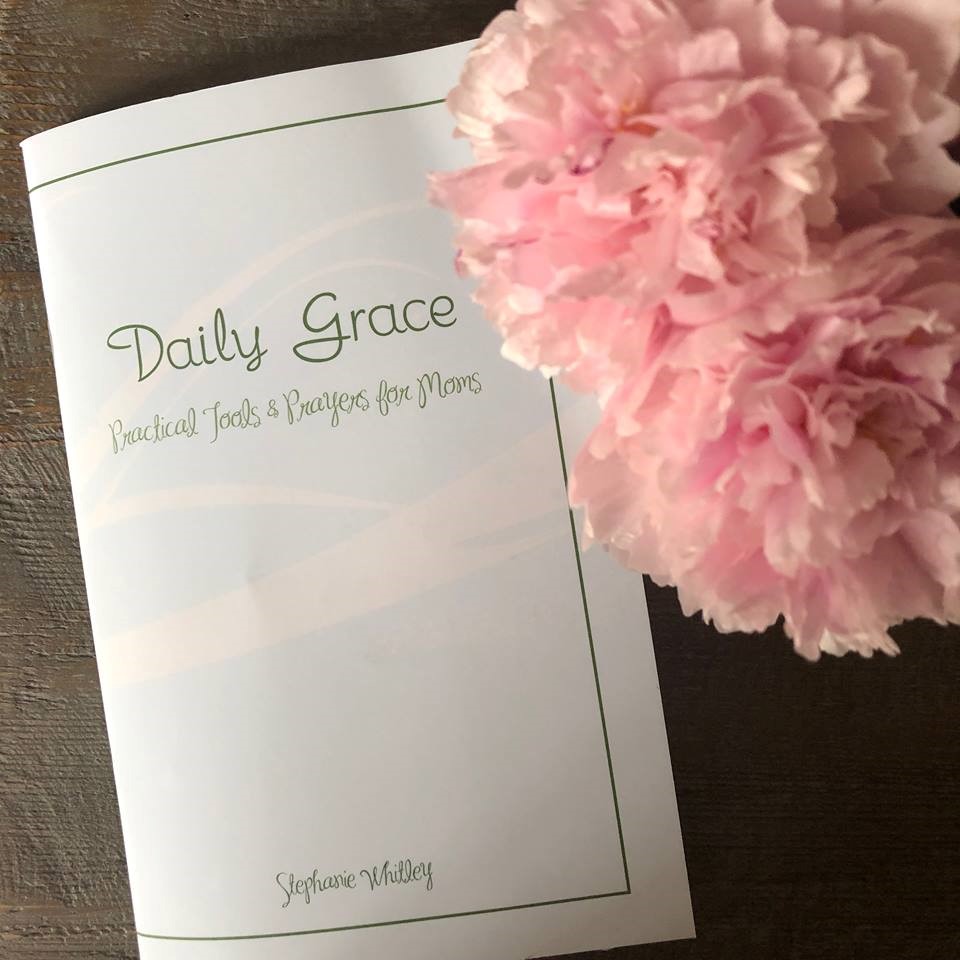 Just in time for Mother's Day is the release of the brand new devotional guide Daily Grace-Practical Tools & Prayers for Moms by Stephanie Whitley. This 64-page, soft-cover book is a collection of 55 brief devotions geared to mothers who are in the child-raising years. Each devotional topic includes practical tools and advice, a prayer and applicable Scripture verse.
Whitley is a native Oklahoman who is a student of parenting and passionate about encouraging mothers. A contributing writer for the Oklahoma-based Keepers Ministry, it was her popular social media posts that inspired the idea for the book. Whitley has been married for more than 20 years and has four boys.
Written in the first person, Whitley writes as if she's affectionately writing to a friend. She covers a variety of topics including Recognizing a Child's Gifts, Protecting Family Schedules and Parenting Strong-willed Children. My favorites were Surviving the After School Shuffle, Handling Difficult Stretches and Whispering Truth to Children.
In Whispering Truth to Children, Whitley writes, "They (children) can never get enough reminders such as these:
You are accepted and loved in this family no matter what.
God made you on purpose for a purpose.
God has given you special gifts and strengths to offer this world. You belong to this family. You belong.
God has a good plan for your life. He has countless plans for you."
It is evident that Whitley has spent considerable time and prayer deliberately weighing and recording positive approaches to parenting in the Christian home. Mothers will be encouraged and equipped as they glean from the wisdom Whitley has gained through her own day-to-day practice.
Since 2001, Keepers Ministry has been encouraging women to understand the value of their role and to help them walk in contentment while carrying out their calling as found in Titus 2 and Proverbs 31. For more information, please visit keepersministry.com.