The day I wrote this post, the weather was a gorgeous 75 degrees and we enjoyed one of our first tastes of spring.  I don't know about you, but with the changing of the seasons I'm ready for some fresh outfits!
Although I have plenty of choices in my closet, sometimes I need some new ideas for how to mix up what I already have to make a cute new outfit.  Today I wanted to show you some fun outfits to try as we transition from winter to warmer weather.  With chilly mornings and warm afternoons, layers are great!  Hopefully you can create a similar look with pieces you already own.  But, if you need to supplement your wardrobe a bit, here are some classic pieces to consider adding:
1. At least one pair of colored jeans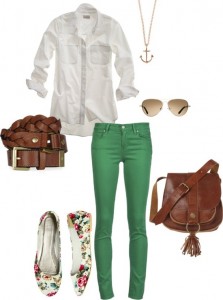 2. A denim shirt and cropped jeans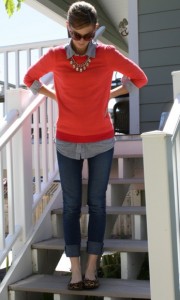 3. A colored blazer and a lightweight scarf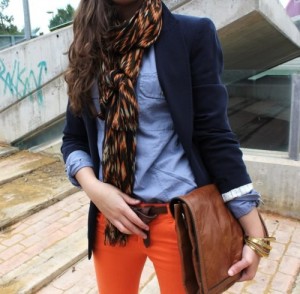 4. Anything with stripes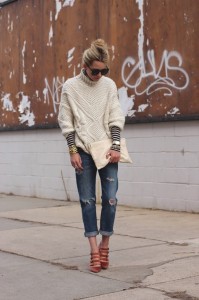 5. A white button-up shirt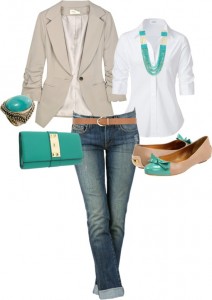 6. A statement necklace classes up any outfit!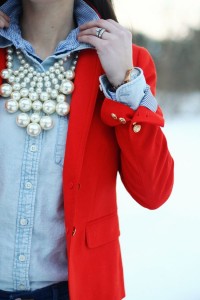 These pieces don't have to be expensive.  TJ Maxx, Ross, Target, and Marshall's are great places to find current fashions for a reasonable price.  I've even added some classic pieces to my wardrobe from the thrift store lately!
What's your favorite piece in your closet for spring?