I have to admit, I'm one of those people that LOVES the fall and enjoy the tastes that come with it. I love the smells and sights, but most of all my favorite is everything pumpkin! Regardless of the time of year this is an amazing, healthy treat!
What you'll need: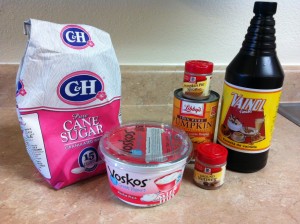 1 cup of Greek Yogurt
1 cup of Pumpkin Puree
1 tbsp Sugar or Honey
1 tsp Vanilla
1 tsp Pumpkin Pie Spice
1/4 tsp Nutmeg
2-3 tbsp Skim Milk
How to make this tasty treat:
1. The easiest way is to put all of the ingredients into your ice cream maker and mix well.
Alternative option:
1. If there's no ice cream maker in sight, it's time to be a little more creative.  Put the first 6 ingredients together in a food processor or bowl and mix really well.  Trust me – you don't want a big bunch of the pumpkin pie spice!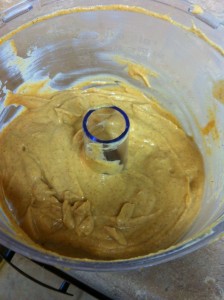 2. Spoon the mixture into a bag and lay flat in the freezer.  Freeze time will be roughly 2-3 hours.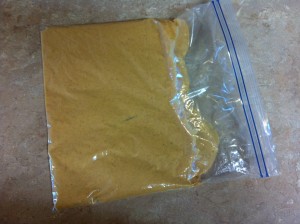 3. After it's frozen take out the bag and break the froyo apart.
4. Toss the broken up frozen pieces into a food processor or blender, adding the Skim Milk as needed, mix well.
If you're happy with the consistency after one try, I recommend a spoon and a cup of coffee.  If it's not quite what you were thinking, repeat step two with the newly blended mixture.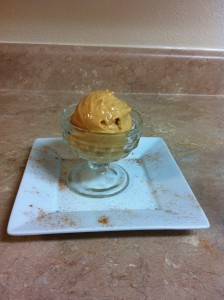 This is such a wonderful, easy treat.  You can adapt the recipe for any kind of puree or add in your favorite toppings.
What is your favorite healthy dessert?