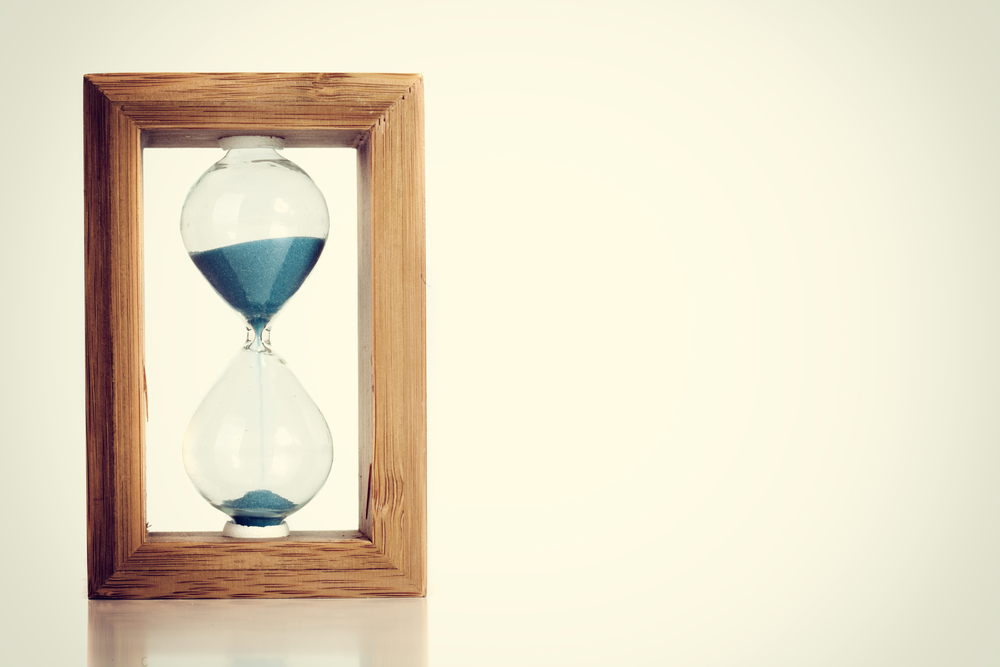 Has anyone ever asked you what "Son of God" means?  I had the opportunity to answer this question last week.  As part of an English lesson about Easter, I had less than two minutes to define "Son of God" to about 100 international women.
What a challenge!  Ladies learning English as a second or third language from different cultures and religions looked at the Power Point slide with a sketch of the Trinity (I didn't even use the term) and waited for my response.
I didn't have time to go into detail or to read many scriptures.  With my audience, I also didn't want to use any other laborious theological terms to define the character of God.  But, I also didn't want to simply say, "It's Jesus," and move on.
As an introduction to "Son of God", I established that we don't know everything about God, and God is all powerful and can do anything He wants to do.  Hands went up across the audience in agreement.
My three goals:
1) Explain that the concept of God as One God, yet three persons comes directly from the Scripture.  God wanted us to know about His character and revealed Himself to us.
2) Explain that Jesus as the "Son of God" meant Jesus was God.
3) Explain that Jesus is the "Son of God", but not a separate god.
I used the definition, "Title given to Jesus to describe his spiritual relationship with God the Father."
After class, I reflected on my explanation and felt it was adequate.  But I really wanted to share more.  I challenged myself to define "Son of God" within 5 min. to prepare for the next time I'm asked the question.  So here is my attempt.
I would use the same outline as above and just expound by using scriptures to support the statements.
I would first establish that I agree that there is only one God.
Deuteronomy 6:4 says, "Hear, O Israel! The LORD is our God, the LORD is one!"
Next, I would introduce Jesus.  When Jesus came to earth and as God, He wasn't contradicting Deuteronomy 6:4.  He was giving us more understanding of God's nature.   With Jesus, God is not just a "one person" God as previously revealed by the Scripture.
Jesus is identified as "the Word" in John 1:1-5, 14. By adding, "Jesus" for emphasis and clarity, it says, "In the beginning was the Word (Jesus) and the Word (Jesus) was with God, and the Word (Jesus) was God. 2 He was in the beginning with God. 3 All things came into being through Him, and apart from Him nothing came into being that has come into being. 4 In Him was life, and the life was the Light of men. 5 The Light shines in the darkness, and the darkness did not comprehend it.  14 And the Word (Jesus) became flesh, and dwelt among us, and we saw His glory, glory as of the only begotten from the Father, full of grace and truth."
A) Verses one and two say Jesus was with God at the beginning (creation).
B) And, Jesus was God from the beginning. (verse one)
With these two points, I would also emphasize Jesus as the Creator and NOT a created being.
1) Jesus, the Creator, created all things.  (vs. 3 above) (See also Colossians 1:16).
2) Jesus was not created, He was eternal.  He was "In the beginning" (vs. 1 above)
Then, I would emphasize that Jesus was not called the "Son of God" because of a physical birth or a physical conception.
As we understand biology, by definition, a son must have a father and a mother.  However, Jesus wasn't conceived through physical sex.
John 1:14 (above) says, "And the Word became flesh." (by the power of God, not through physical, human conception).
Luke 1:30-35 says, The angel said to her, "Do not be afraid, Mary ; for you have found favor with God. 31 "And behold, you will conceive in your womb and bear a son, and you shall name Him Jesus. 32 "He will be great and will be called the Son of the Most High ; and the Lord God will give Him the throne of His father David ; 33 and He will reign over the house of Jacob forever, and His kingdom will have no end." 34 Mary said to the angel, "How can this be, since I am a virgin?" 35 The angel answered and said to her, "The Holy Spirit will come upon you, and the power of the Most High will overshadow you; and for that reason the holy Child shall be called the Son of God.
Mary was still a virgin after Jesus was conceived by the power of Holy Spirit (the third person of the three persons God that Scripture also revealed to us…another lesson for another day).
Matthew 1:23-25 "BEHOLD, THE VIRGIN SHALL BE WITH CHILD AND SHALL BEAR A SON, AND THEY SHALL CALL HIS NAME IMMANUEL," which translated means, "GOD WITH US." 24 And Joseph awoke from his sleep and did as the angel of the Lord commanded him, and took Mary as his wife, 25 but kept her a virgin until she gave birth to a Son; and he called His name Jesus."
After establishing the first two points, I would explain the term "son" in the cultural context.
To the Jews, the eldest son had equal representation with the father.  Traditionally, he also had the distinguished title of: "Main Heir".   So when the Jews heard the title "Son of God" given to Jesus, they understood His claim to equality with God.
Jesus, Himself, claimed to be God using the distinction, "Son of God."  Jesus was doing the Father's work.  He never claimed to be a separate god.
John 10:30-38 "I and the Father are one." 31 The Jews picked up stones again to stone Him. 32 Jesus answered them, "I showed you many good works from the Father ; for which of them are you stoning Me?" 33 The Jews answered Him, "For a good work we do not stone You, but for blasphemy ; and because You, being a man, make Yourself out to be God." 34 Jesus answered them, "Has it not been written in your Law, 'I SAID, YOU ARE GODS '? 35 "If he called them gods, to whom the word of God came (and the Scripture cannot be broken), 36 do you say of Him, whom the Father sanctified and sent into the world, 'You are blaspheming,' because I said, 'I am the Son of God '? 37 "If I do not do the works of My Father, do not believe Me; 38 but if I do them, though you do not believe Me, believe the works, so that you may know and understand that the Father is in Me, and I in the Father." (emphasis mine)
John 5: 17-18 says, "But He answered them, "My Father is working until now, and I Myself am working."18 For this reason therefore the Jews were seeking all the more to kill Him, because He not only was breaking the Sabbath, but also was calling God His own Father, making Himself equal with God."
And finally, others claimed He was the Son of God.  For the sake of time, I would just choose two from the many examples.
From beginning of Jesus' ministry to the end of His life, Jesus was called the Son of God.
When John the Baptist introduced Jesus, He called Him, "the Son of God."
John 1:32 John testified saying, "I have seen the Spirit descending as a dove out of heaven, and He remained upon Him. 33 "I did not recognize Him, but He who sent me to baptize in water said to me, 'He upon whom you see the Spirit descending and remaining upon Him, this is the One who baptizes in the Holy Spirit.' 34 "I myself have seen, and have testified that this is the Son of God."  (emphasis mine)
At His Jesus' death, the centurion called Him the Son of God .   Mark 15:39 says, "When the centurion, who was standing right in front of Him, saw the way He breathed His last, he said, 'Truly this man was the Son of God!'" (emphasis mine)
I understand this is not complete, but it may be a good start to explain the "Son of God".  What would you add or take away if you only had five minutes or less to define Jesus as the "Son of God"?